Our favorite concepts INSPIRATION AND MOTIVATION
QUICK VIDEO TIPS $19.99 USD
PRIVATE TENNIS COACH ONLINE $39 USD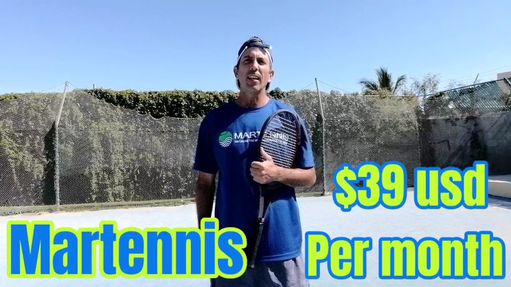 PRIVATE TENNIS COACH ONLINE
$39 USD PER MONTH, NO SUBSCRIPTION
(3 MONTH PACKAGE $117 USD, ONE PAYMENT ONLY!)

After watching & Listening a video of you playing/talking. I'll personally send you videos for your person that would be designated just for you and not for any one else.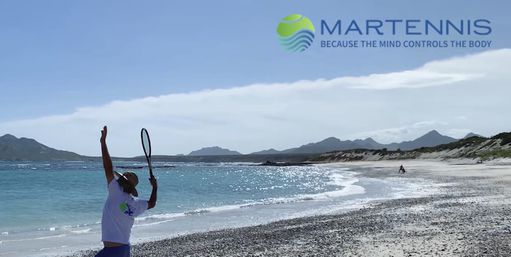 PRIVATE LESSON ON COURT
In the Private Class, Pro will focus on:
1- Who it is, what type of request it has been made.The more we know the persons the better program according to your profile.
2- Be aware of the present and enjoy.
3- Follow a sequence always warming up of Drills, finish with competition.
4- Focus on one thing at the time.
5- Different way to tell the story.
6- Fulfill the request.
7- Develop auto-instruction.
8- Pointers/Tips from the Pro.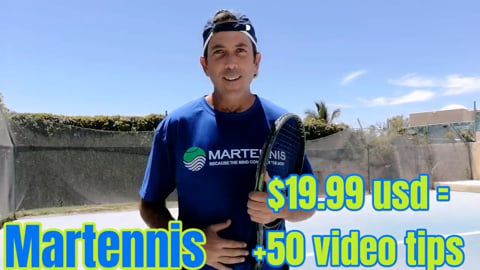 QUICK VIDEO TIPS $19.99 USD
I HOPE YOU ENJOY THESE QUICK VIDEO TIPS AND SERVE YOU AS SUPPORT FOR YOUR TENNIS

MIND & BODY program will make you:
Better Player & More Intelligent
Because de mind controls your body
A NEW WAY OF COACHING
Before planning the recommended program for a certain player, a small evaluation of: GENES, SPORTS LIFE, DIET AND INJURIES FROM THE PAST is needed
WE NEED TO KNOW WHAT WORKS FOR YO
















Pablo put on a fun and informative clinic. He taught us a few new tricks and one of the ladies won the USTA Nationals Championship a short time after working with Pablo. Coincidence? Maybe... or maybe not!
Had an amazing tennis lesson Pablo Martinez as you can see by the picture worked my hard and taught me well
Alway professional applies your abilities with his expertise no matter what level you are - charming and of course handsome!!!
Yes write there that the only guy who has beat me so far
Pablo - great skills, attitude and high level of play! Gracias amigo!!!
Thanks Pablo. Fond memories of your generosity to get our Ladies Group to the tennis courts! The lesson was great too. Perfect mix of fun, laughs and tennis. Hope we can do it again soon.
Extraordinary and fun experience with one of the most enthusiastic and entertaining pro's I have ever met ... absolutely recommended!!!
I'm coming for my 50th birthday and tennis lessons with Pablo, is my gift to myself. Best tennis lessons I'he ever had!!!